Message from CEO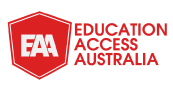 Greetings to all our current and prospective students from the Board of Directors, Management and Staff of Education Access Australia (EAA). The Motto of our college is committed to excellence in education.
We endeavour to provide excellent teaching and learning environment and facilities to deliver quality education under the Australian Qualifications Framework (AQF). We understand the aspirations and goals of our learners. Our philosophy will always be focused on making sure that our students are able to achieve their goals by imparting quality education. EAA caters for the needs of the domestic and international students. Our primary goal is to provide highest quality education to our students and make them achieve academic excellence.
It is important that you fully understand the course contents and assessment requirements and ensure they meet your expectations before enrolling in our courses.
We are more than confident that you would have an enjoyable and enriching learning experience by choosing EAA as your pathway to success.
Kind Regards
CEO